Posted on February 5, 2013
Love is the theme this month over at I Heart Faces and let me tell you, deciding what to enter is no easy task, especially coming on the heels of some seriously adorable Valentine's photos of my son BUT…this image won out for me. I didn't pose it, I couldn't have even really anticipated it. It just happened…like love just happens

It's love times three and I love it!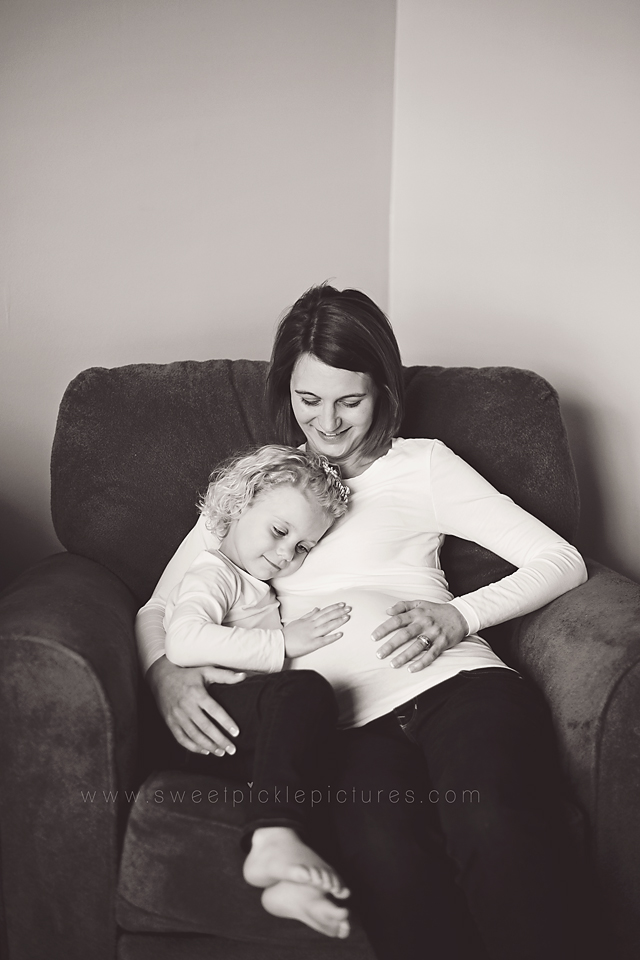 Head over to I Heart Faces by clicking on the button below!
Leave a Comment
Posted on January 8, 2013
Some days, you just don't want your picture taken.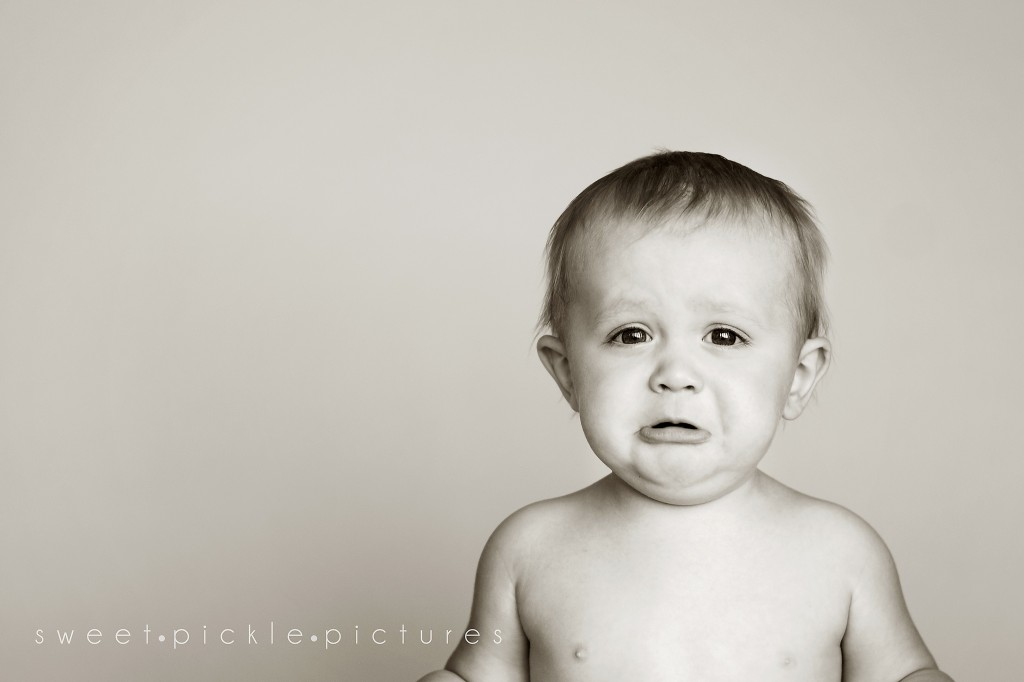 It's been a while since I've participated in an I Heart Faces challenge, but when I saw that the theme this month was for the best face of 2012, THIS face immediately came to mind. It belongs to the son of a good friend and neighbor, and thanks to having seen my camera a few too many times, he has developed a rare case of PCS by proxy.  (For those of you who are not photographers, PCS is short for "photographer's child syndrome"…the common disorder in which your child develops an allergic reaction to your camera from having it put in their face a few (million) too many times.) Doesn't he have the cutest pout you've ever seen?
Head on over to http://iheartfaces.com to participate this month or see more 'best faces' entries!

Leave a Comment
Posted on December 27, 2012
All was calm….all was bright…
A bit of a belated MERRY CHRISTMAS to all my clients! Last year I took a photo of my husband and our son reading our traditional Christmas stories by the light of the tree. I loved it so much, I decided it needed to be an annual thing! This year my son was pretty sleepy and dozed in and out during the readings. While at the time this was a little upsetting (I wished he were paying more attention at the time), I love the image it produced. It just doesn't get any sweeter than this.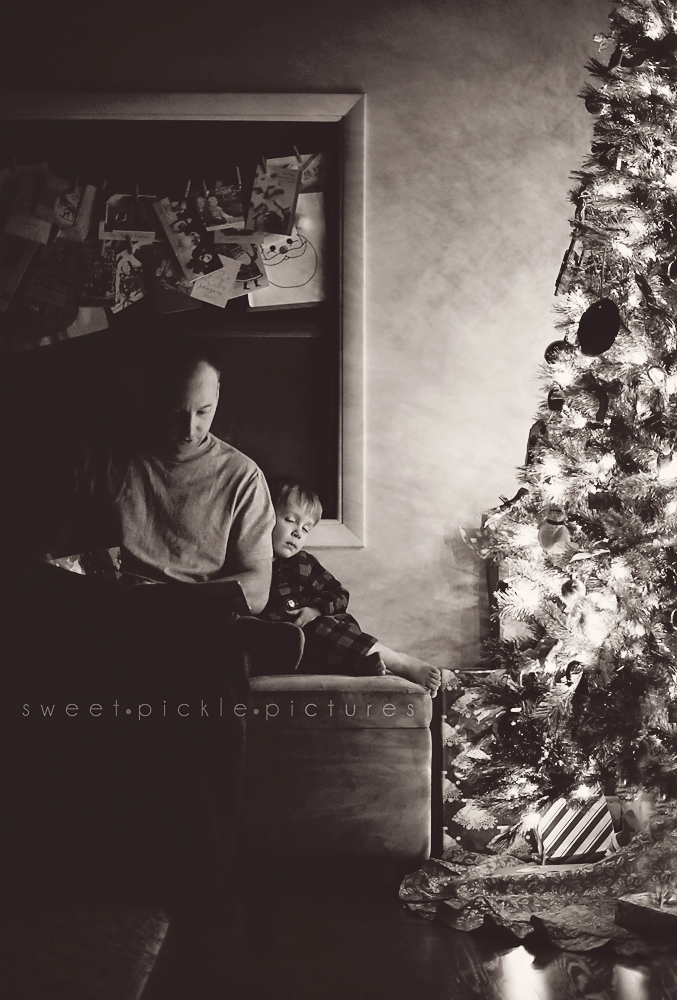 I hope everyone reading this had an equally peaceful Christmas experience with their loved ones. I'm sure some of you have noticed that this blog is badly in need of some updating…well, January will bring about a new, re-vamped blogsite (yay!) which will finally showcase some of my Fall and Winter sessions

I will also be announcing dates for special Valentine's Day mini sessions for your little cupids and some other exciting opportunities. Can't wait for what 2013 has in store! I can't believe it's almost here already!
I'm entering this photo in the Rock the Shot December challenge (Christmas Tree), click the button below or head over to  www.rocktheshotforum.com 

Leave a Comment
Posted on November 21, 2012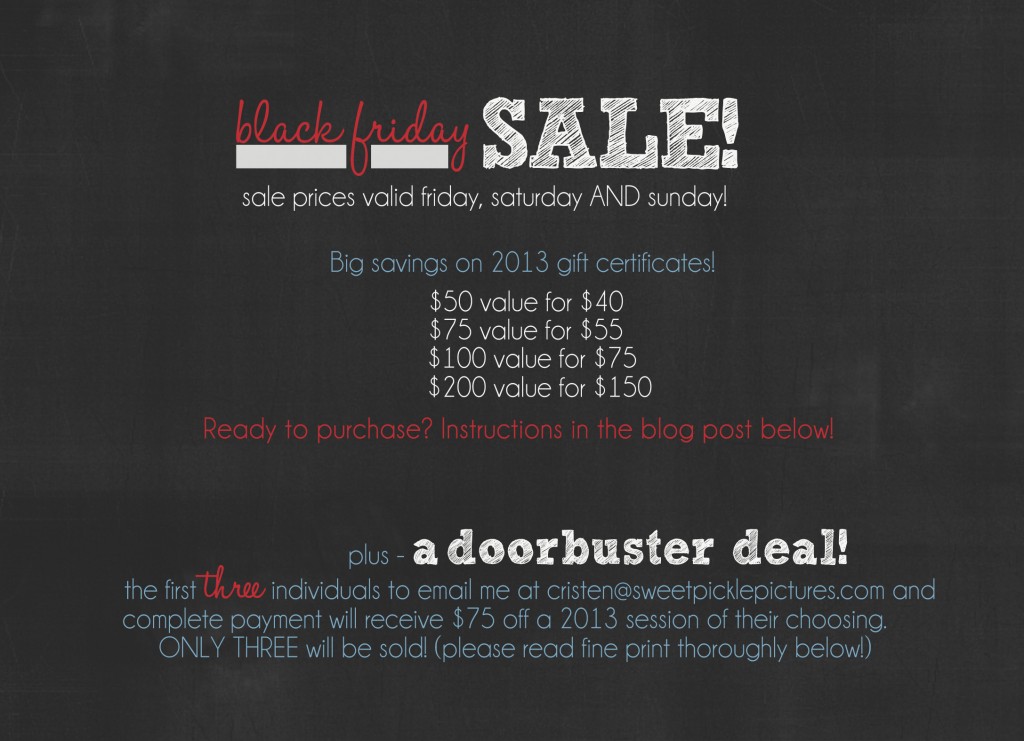 In honor of Black Friday and Small Business Saturday, I am offering a three-day deal on gift certificates! Buy more, save more!  What could be better than giving the gift of memories to family and friends or even yourself? These certificates can be used towards a new 2013 session or product purchase through Sweet Pickle Pictures!  To purchase, simply visit the following link and purchase through the shopping cart!
http://sweetpicklepictures.shootproof.com/event/108675  <—– CLICK HERE
Once your order is placed, I will contact you later this weekend with paypal information to collect payment and you'll be one step closer to having your Christmas shopping done!
PLUS, to top it off, I've added a fun doorbuster deal! The first three emails in my inbox stating they would like to purchase a session for 2013 at the discounted rate ($75 off) get the prize!  Paypal payments only, please! Fine print to follow, please read over it before proceeding!
Fine Print:
Gift Certificates may only be used towards a 'slice of simplicity', 'full of fun' or newborn session that will take place before October 1, 2013 and/or a product order placed before the certificate expires.
Certificates must be redeemed before October 1, 2013 cannot be used towards the purchase of seasonal mini sessions or in conjunction with other sales or promotional offers.
Certificates good for dollar amount stated. Session prices subject to change. Discount applied to session/product pricing at the time session is booked/order is placed. Please allow 2-4 weeks notice when booking session.
—–
Discounted sessions must take place between the dates of Jan 30, 2013 and October 1st, 2013.
Session package must be paid in full  (less the $75 discount) to reserve discounted rate. Date of session may be determined later. Please schedule 2-4 weeks in advance. Availability and pricing subject to change.
Seasonal mini sessions not available for discount.
Leave a Comment
Posted on October 27, 2012
A post like this has been swimming around in my head for some time. So here I am right smack in the middle of my busy season – perfect time to sit down and write it I guess, right? Haha! Eventually I would like to make this part of my 'about me' page because I want my clients to know me, and know what I'm all about.
Two years ago I made a monumental purchase – a DSLR. It wasn't anything fancy, just an entry level camera body and two kit lenses that I knew nothing about, but it was the best money I've every spent (definitely not the last money I ever spent!) Just 7 months prior to that I went from a hard working, full time nurse to a stay-at-home-mom. To say that was unexpected is an understatement of sorts. I never saw myself choosing that path, in fact I was pretty adamantly against that idea until I actually had a child of my own and that became the best decision for me and for him. While I loved my new 'career' I felt something was missing. I think every Mom can relate to these next sentiments – I needed something for ME. Something to remind me that I had interests and passions outside of my home and my son. Photography had been something I had loved since grade school. It was safe to say that I was ALWAYS the girl with the camera, even if that camera was a plastic disposable.  So here I was at home all day with ample time and an adorable subject – why not give it a REAL try?
The rest, as they say, is history. I never intended to have my own business, but somewhere along the way I changed my mind. I loved the challenge of photographing others, and others seemed to like having me photograph them. It was a very natural progression and led me to doing something that, while stressful at times, makes me so literally GIDDY that I sometimes wonder how in the heck I got here. It has been a fast and furious progression that if nothing else attests to just how much I truly enjoy what I do.
During the early days of my photography journey, I photographed anything and everything I could get my hands on. I wanted to try EVERYTHING – and I did for the most part, but what I kept coming back to were families and children. Were they the easiest? Heck no. Any photographer out there will tell you how challenging they are, but there was something about capturing those images that made me feel happier and more accomplished than any other. I was giving something to families that I would want for myself. For MY family. Sure, family photography is less glamorous than weddings, and children don't stay still like a high school senior would and allow you to pose them or get the lighting just right. In fact, you can probably expect a million and a half things to NOT go according to plan, but at the end of the day I could relate to those families more than any other clients.  I know exactly what it feels like to nail the perfect picture of my son just being HIM. I know how important it is to capture a point in time that is as fleeting as childhood or how important it is to remember life as it is RIGHT NOW. I get it, and I will do everything I can to give that to every family I work with, because I know hard it is to find someone that GETS it. I get that your children are not perfect angels all the time and I don't expect them to be. I also get that they probably won't want to have a whole lot to do with getting their photo taken. I'm a mom, trust me…I get ALL of it. And I'm not scared!
So, does this mean I will never shoot a wedding or a high school senior? I wouldn't say that, but I have finally found my niche, and I intend to focus the bulk of my time and energy on not only being good at it, but being GREAT at it. You shouldn't have to settle for a photographer that is less than excited about the idea of  working with your rambunctious 2-year-old or your family of six. I might not nail every shot, but I can promise you that we are going to try our best, and we're going to have fun doing it. I want you to have the same feeling that I do every time I get that perfect photo of my son, and I want to put images on your wall that make you smile every time you walk past them. I want you to know that even when your shoot didn't seem to go according to plan, that you are going to still walk away with some great images of your family. I want to watch your children grow up in front of my lens, and continue to grow and learn in my photography skills so that I can better capture them at their best (or their worst!)  I don't need to be every photographer, but I would like to be YOUR photographer. I love what I do, and I hope it shows!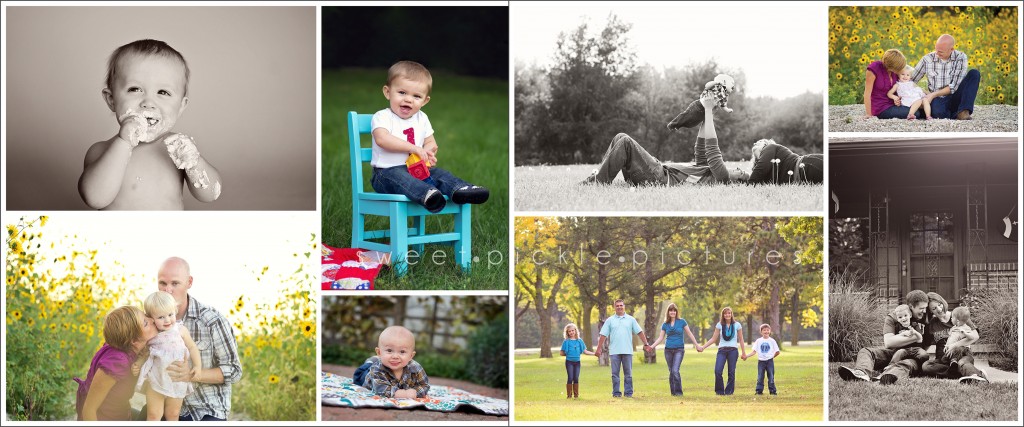 Leave a Comment
Posted on October 26, 2012
Announcing Fall mini sessions! I will be blocking off my last open Saturday of the season for family/child mini sessions. These sessions will outdoors at a location in or near Manhattan, KS (exact location to be determined closer to the date.)  The price includes a 20 minute session and 5 digital images/proofs on disk with printing rights up to 8×10. Those that partake in the mini sessions will also receive a coupon code for 15% off prints or other products purchased through me. This will be a great opportunity to sneak in some last minute photos for the holidays!  Weather will be a bit chilly I'm sure, so dress warm and let's hope there's still a few leaves left to play in!
So, check out the flier below (don't forget the fine print at the bottom) and if you are interested in booking a slot for your children or family, let me know via the contact form at the top of this page or by sending a quick email to cristen@sweetpicklepictures.com. Spaces will be limited to only a few, so the sooner the better!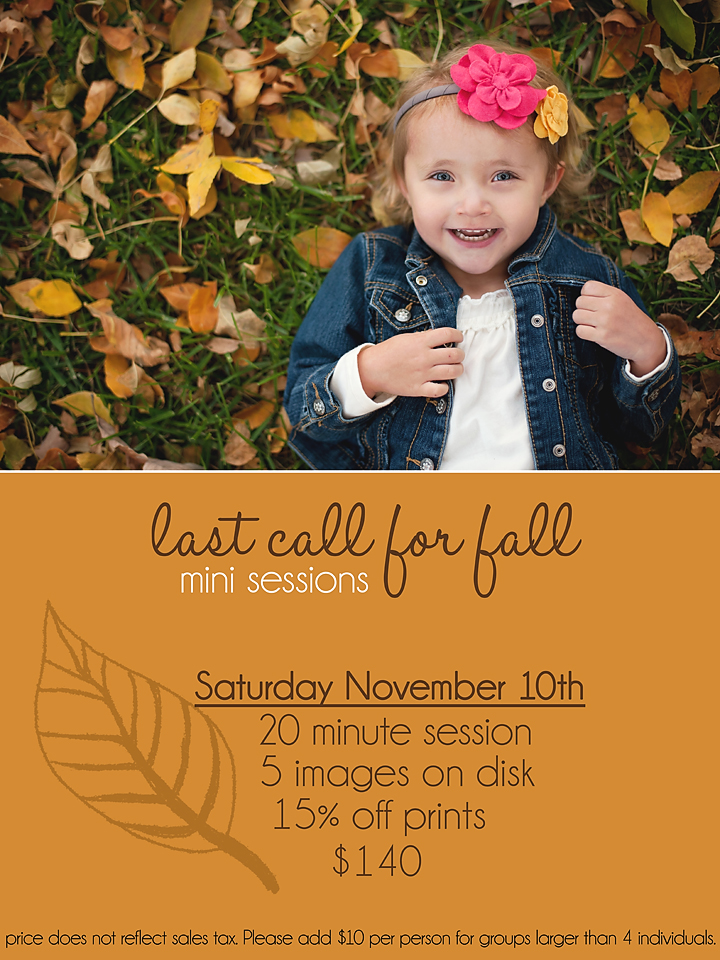 Fine print: 
Advertised price does NOT include sales tax and is only applicable to groups of  four  individuals or smaller. Larger groups please add $10 per individual over four. Price includes disk of 5 digital images chosen by the photographer. Prints and additional digital files can be purchased separately. Please allow 2-3 weeks from session date to receive your disk and/or products from Sweet Pickle Pictures. Price must be paid in full at time of booking to reserve your slot. Payment is non-refundable in the case of client cancellation. In the case of inclement weather, sessions will be re-scheduled for November 11th. If a session cannot be scheduled, payment may be used towards a future session with Sweet Pickle Pictures.
Leave a Comment
Posted on October 16, 2012
One weekend not so long ago, I got the privilege of spending a gorgeous late summer evening frolicking in the Kansas sunflowers with the F  family.  There is just nothing prettier to me than a field of sunflowers….unless maybe you stick a great looking family in the middle of them! Our location was a hair on the tricky side to get to, and I could tell you a really long story about some mud and calamity that all started with a forgotten camera battery, but I won't. I will just let you look at pretty pictures and assure you it was all worth it in the end! Check out some of my favorites from this awesome session

And if you want your own family session during Kansas sunflower season, keep in mind that they only last a couple short weeks and are usually in bloom at the end of August or the beginning of September!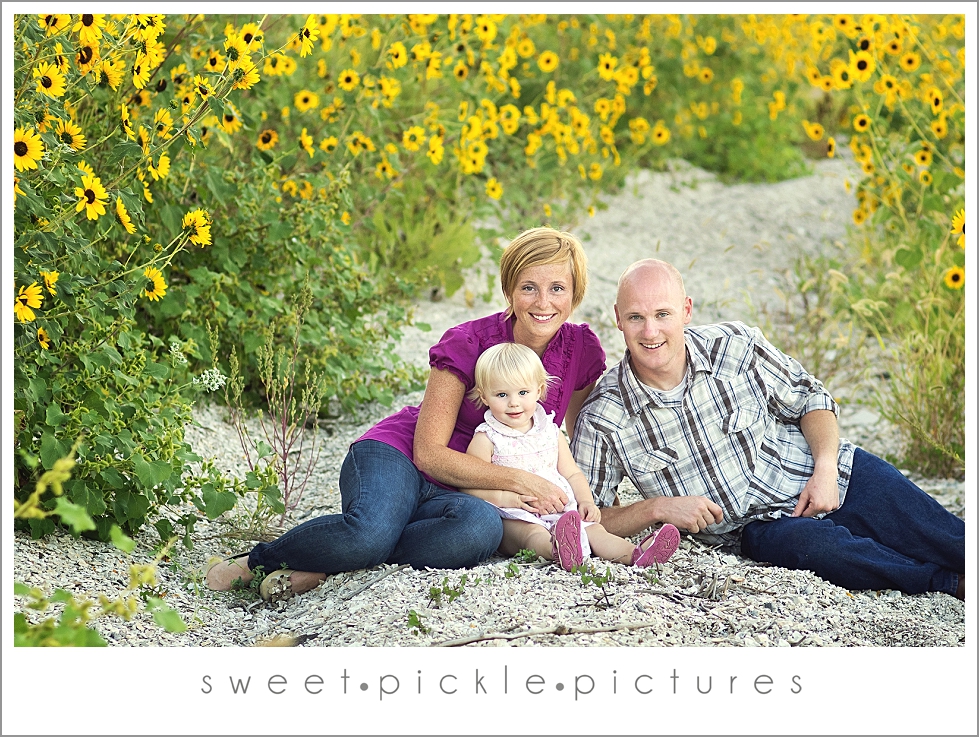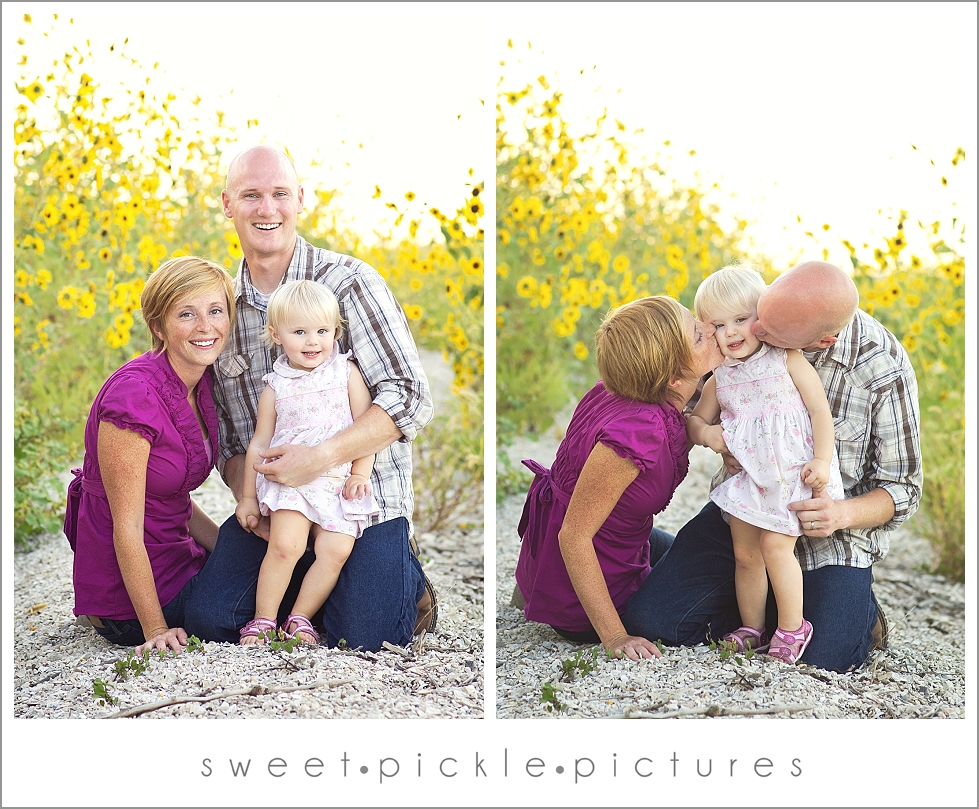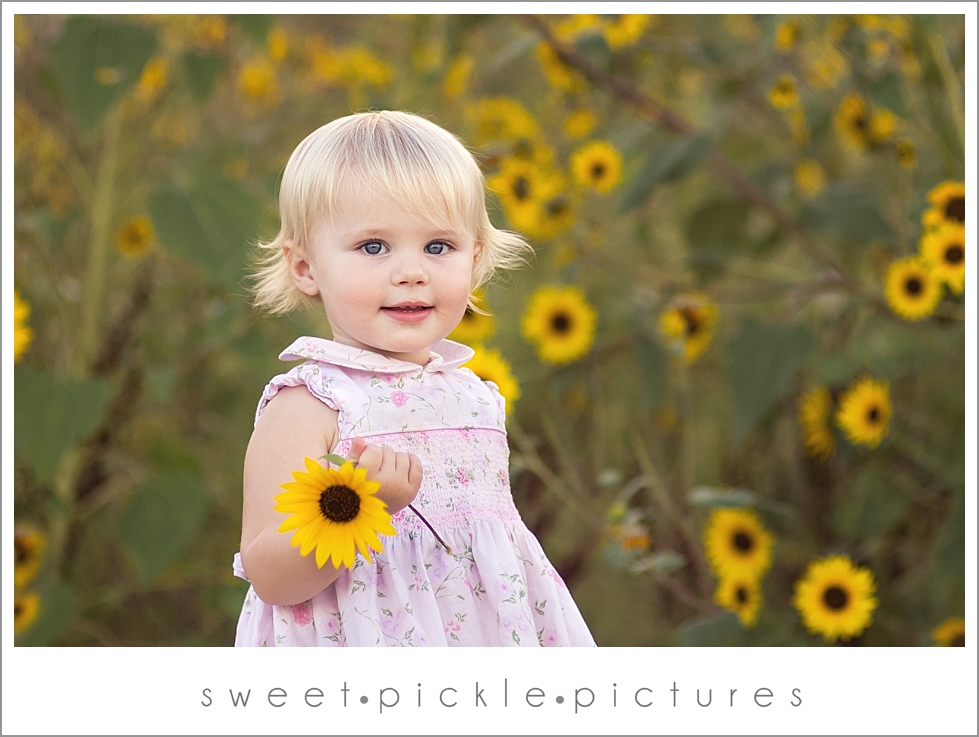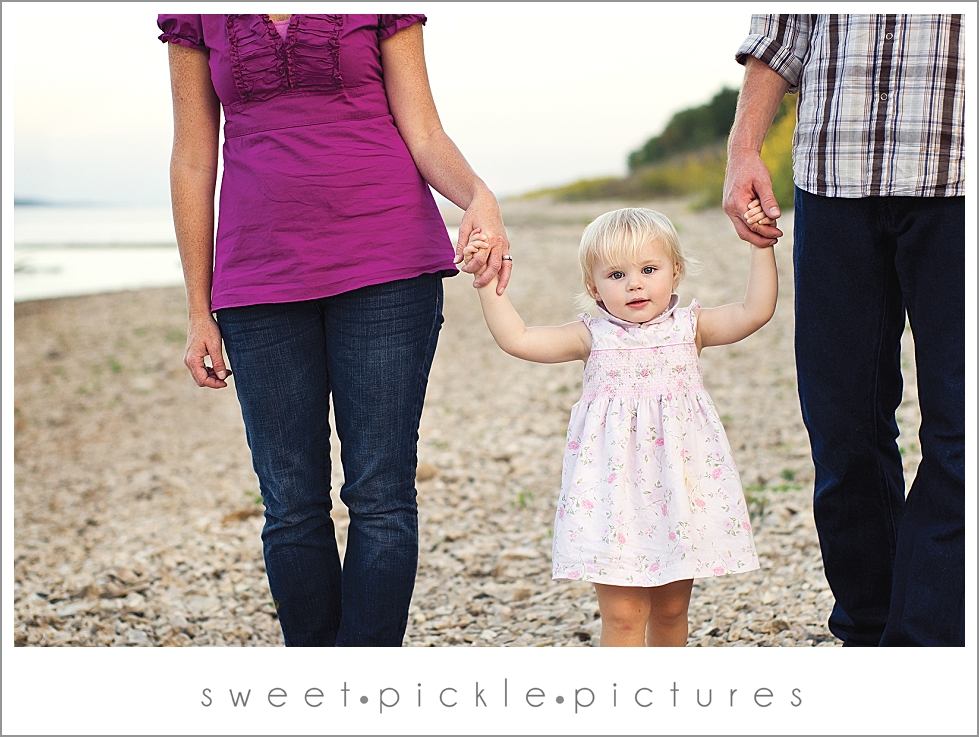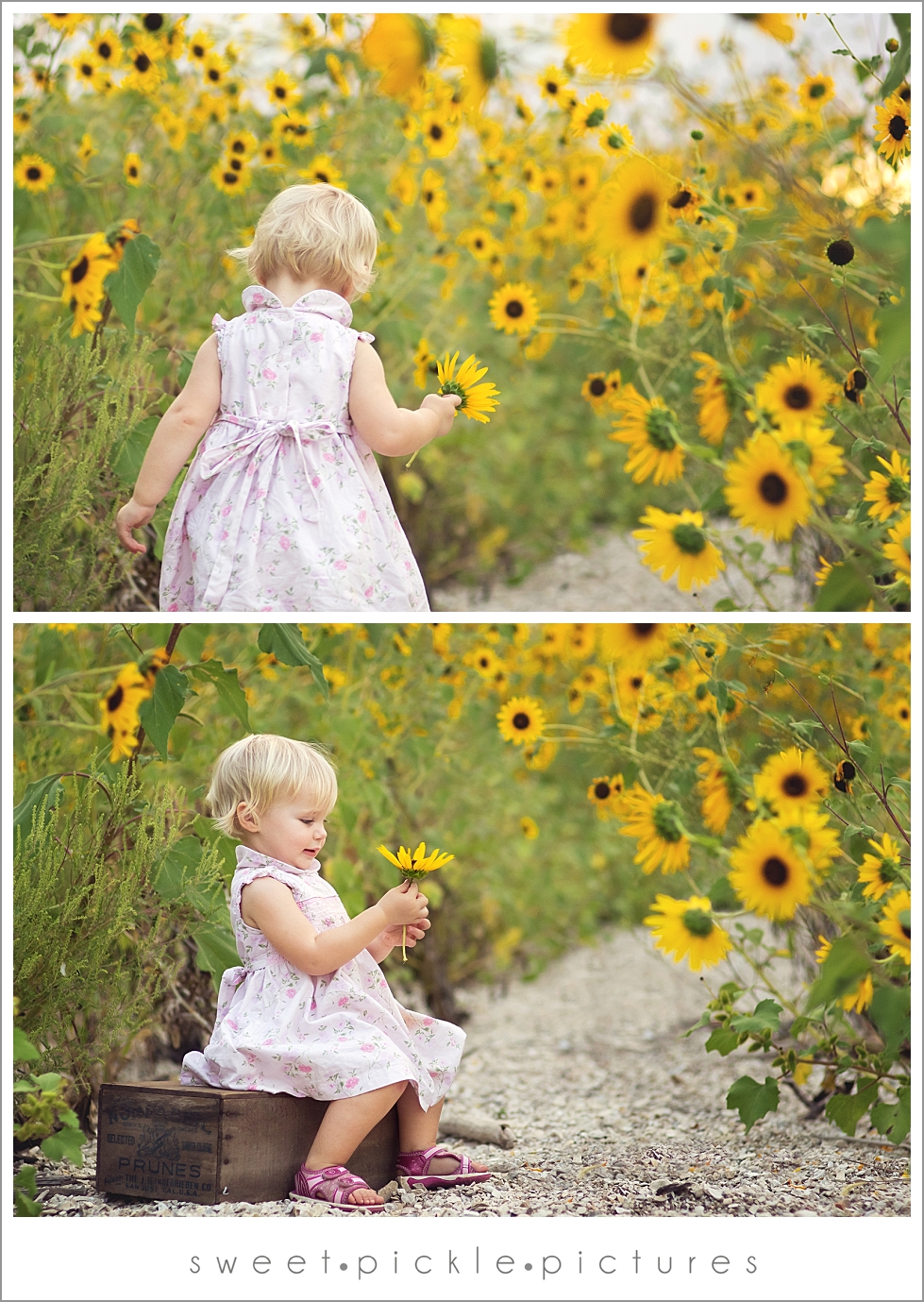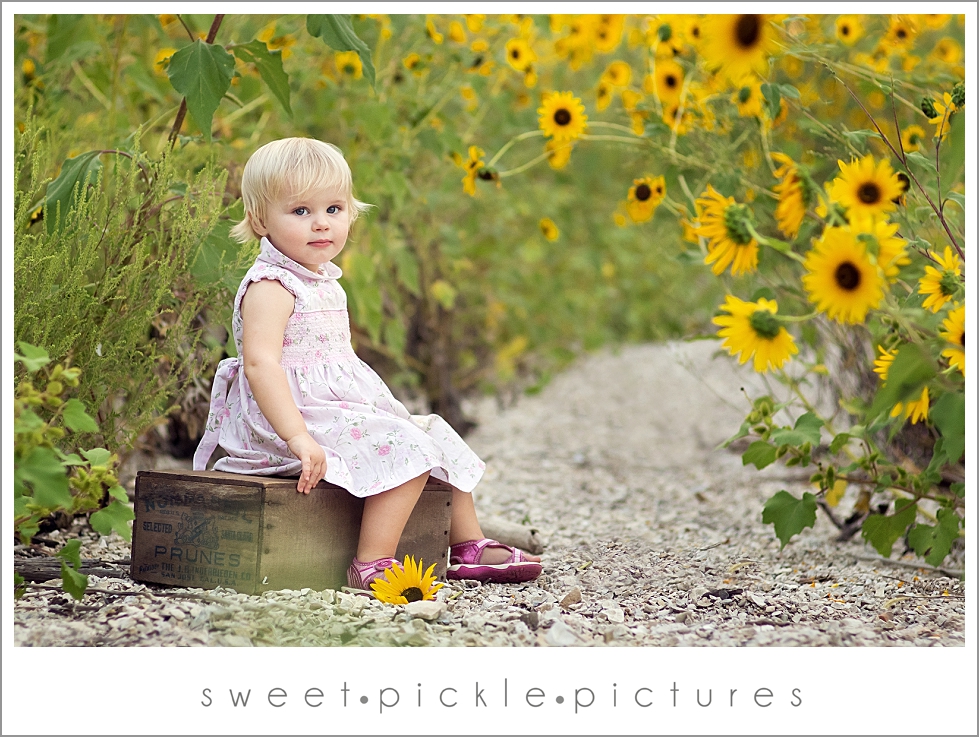 Looking for a Fall session for your family this year? Space is EXTREMELY limited, so now is the time to talk to me! I hate to pass on an opportunity to work with new or past clients, but this time of year is the busiest for photographers and unfortunately there is that holiday deadline looming!  I have decided to set aside my last available Saturday for mini sessions, so look for information on those very soon!
Manhattan Kansas child family photographer
Manhattan Kansas child photography   Manhattan KS family portraits

Leave a Comment
Posted on September 1, 2012
Beckham's face is probably pretty familiar if you've been around my facebook page or blogsite before. He is the uber adorable son of a good friend and neighbor, and I have been lucky enough to get to photograph all his milestones over this last year from his newborn shoot through his first birthday party just last weekend. And while I am more than lucky to have such a cutie grace my lens on a regular basis, it does have it's drawbacks. His mom and I now joke that I've somehow given her child "photographer's child syndrome"….the same affliction my son suffers from due to seeing me with a camera to my face a few too many times. The very first photo in this series is as real as it gets. When mommy set him down and I raised my camera up to take a few "pre-cake" shots, you can almost hear him saying "come on, not this again!!"  But alas, the rest of the shoot went amazingly well and I officially am in love with cake smash sessions. I laughed SO hard capturing these. There is nothing funner than watching a baby do what they do best – make a giant mess.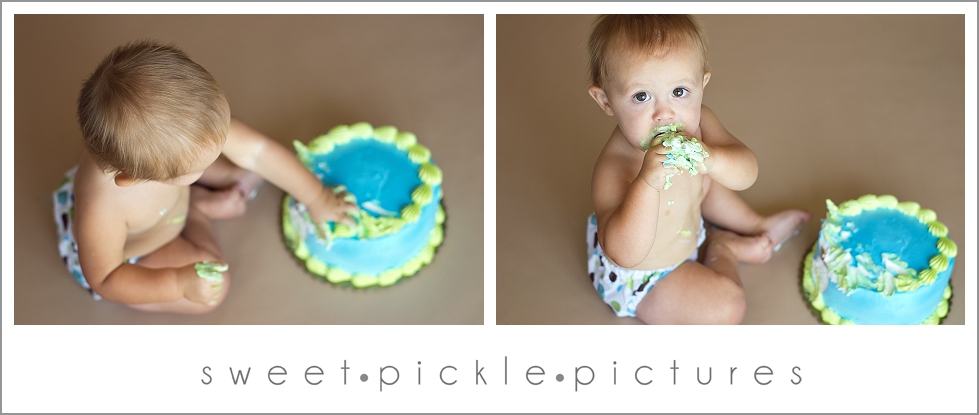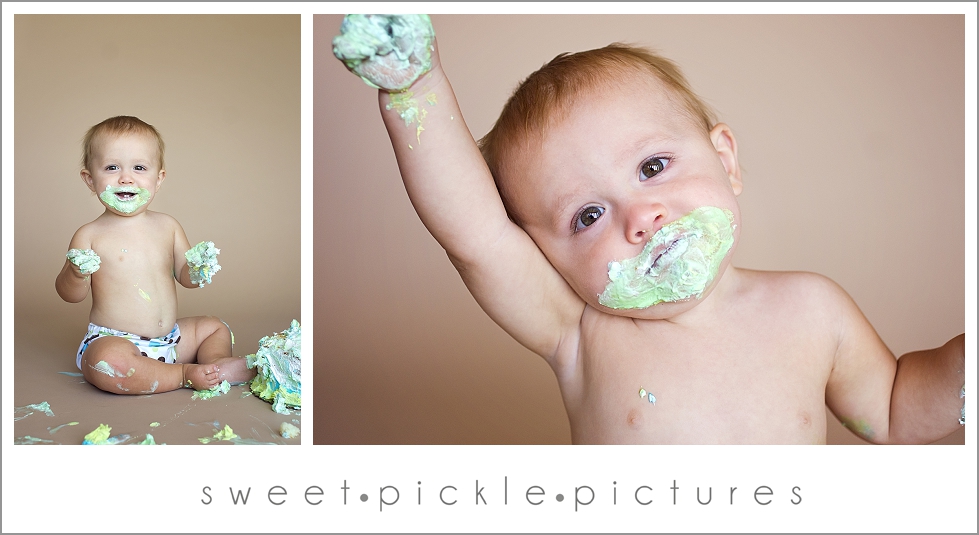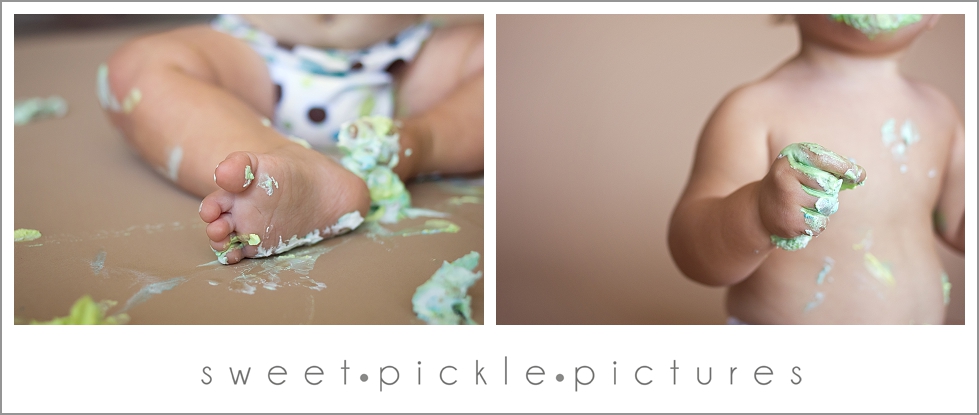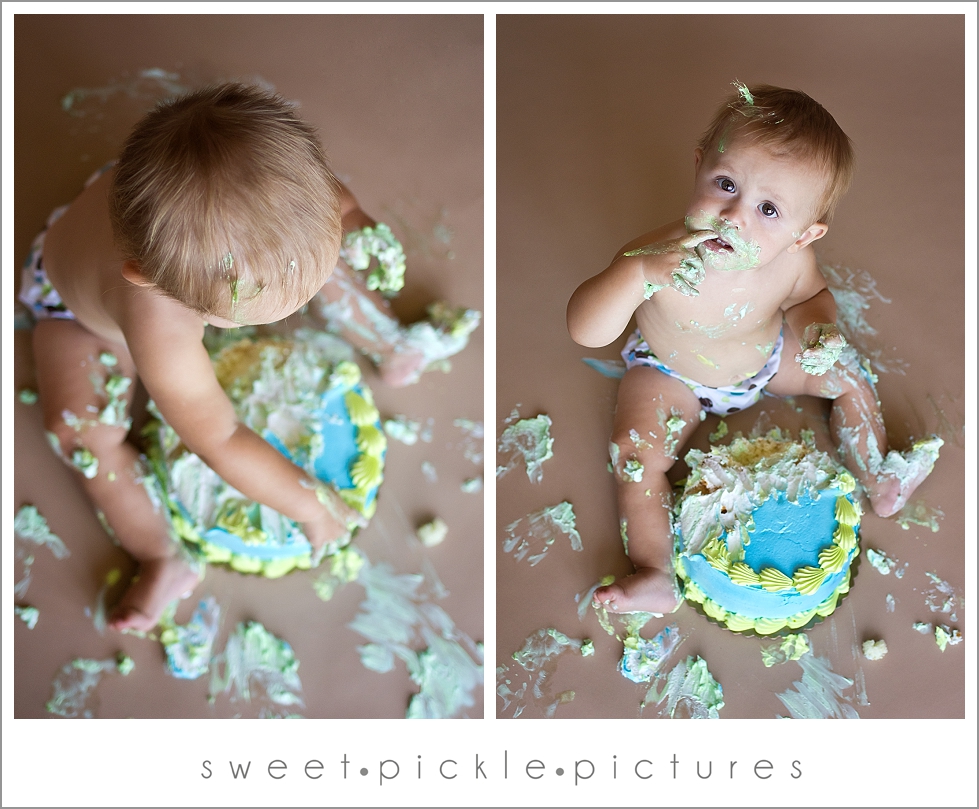 To round this out, I have to post one last little flash back to Beckham a  year ago at his newborn session. I always feel so honored that I get to watch my clients grow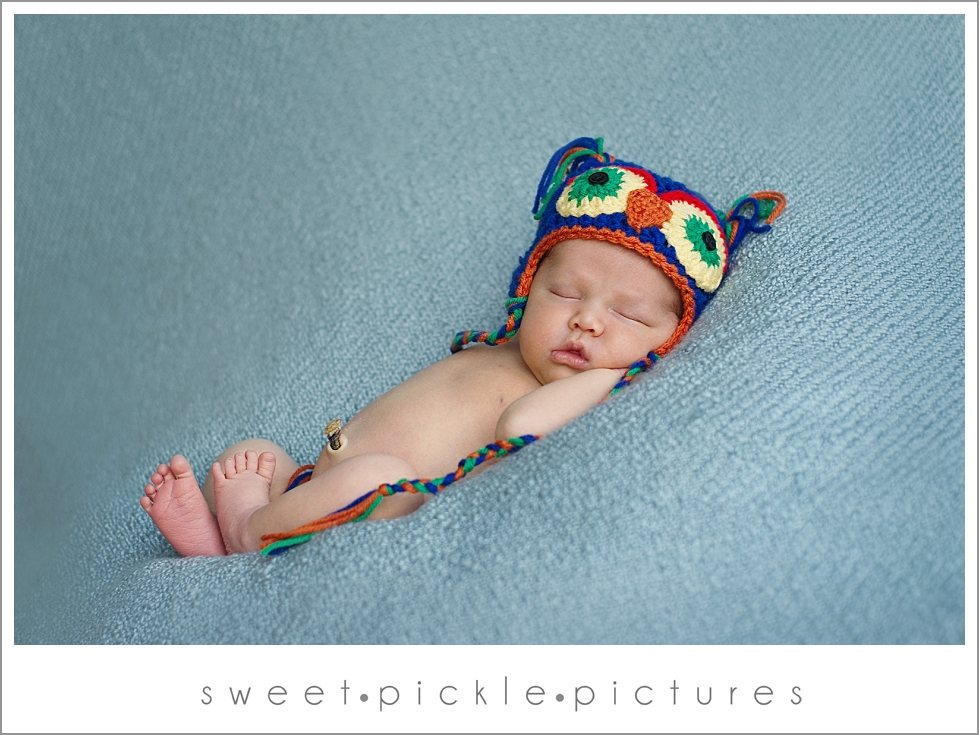 Happy Birthday, Beckham!
Manhattan KS baby photographer   Manhattan KS photographer  Manhattan KS child photography Manhattan portrait photographer

Leave a Comment
Posted on September 1, 2012
A few weeks back I got the opportunity to do a family shoot with a different spin. I was approached by a fellow photographer who needed portraits of her and her two sisters to give to their parents. Her sisters were in town for only a few days, so despite the super hot, muggy weather we decided to squeeze in a mini session to capture their unique sisterhood! When we were in the planning phase, Stacey said to me that she and her sisters all looked alike, and yet all different at the same time. I wasn't quite sure what she meant until I met them, and I'd have to say I agree! I love that they are each unique, yet obviously share a genetic bond. I especially picked up on it as I was editing their photos after the shoot. They are a sweet and gorgeous group of women and I'm honored I got to capture some images for them to share with their families! I also look forward to working with Stacey again this winter as she and her husband welcome their first little one. I can't wait to meet her!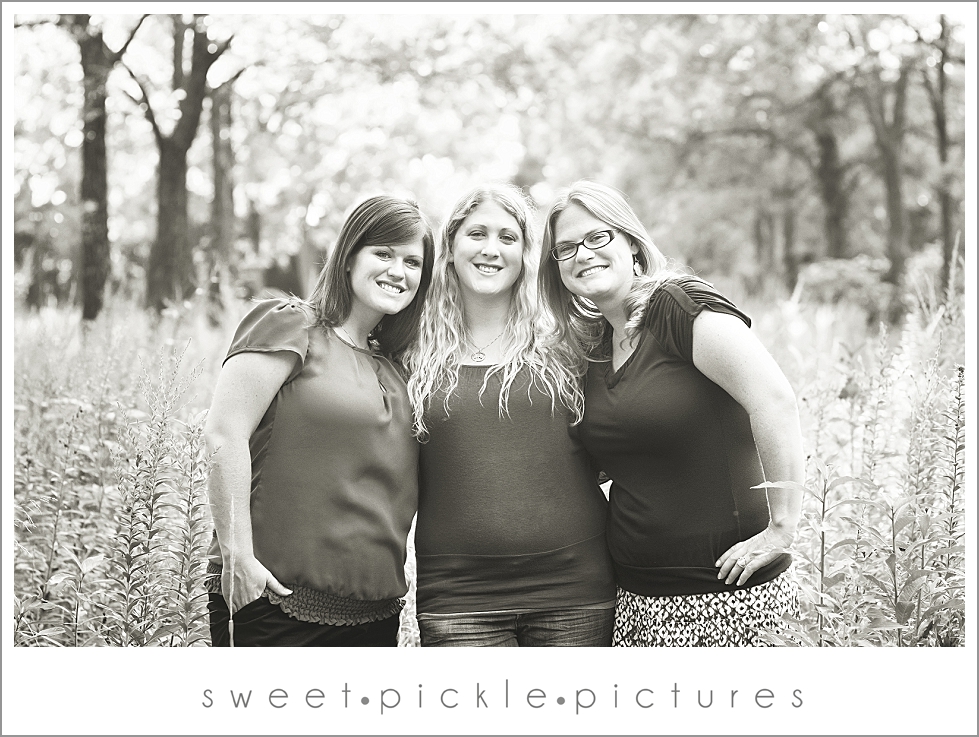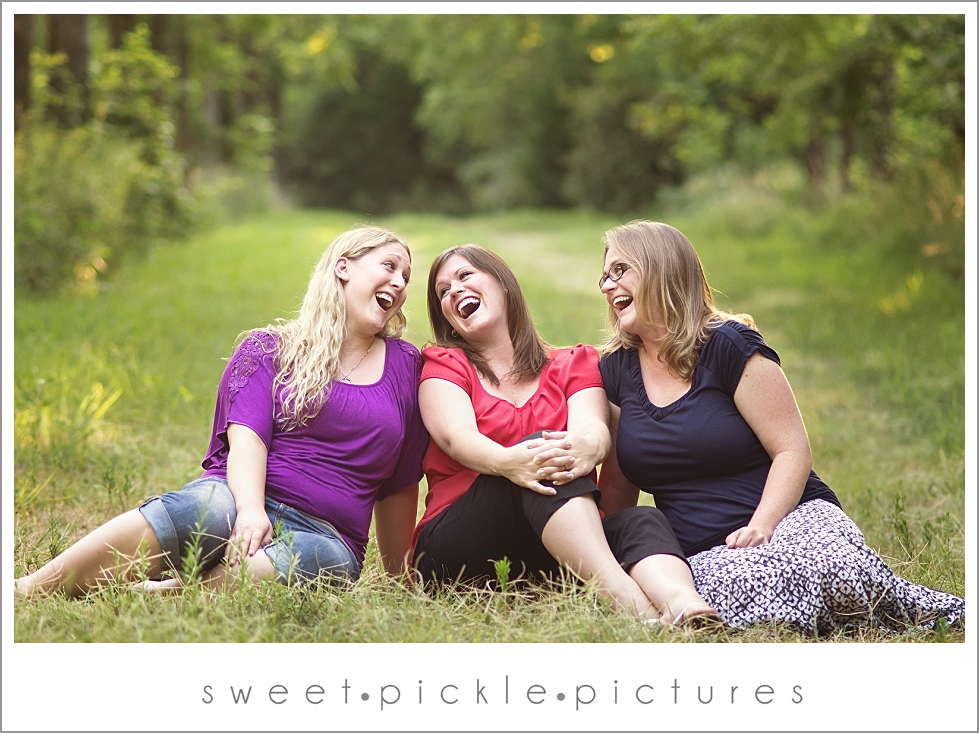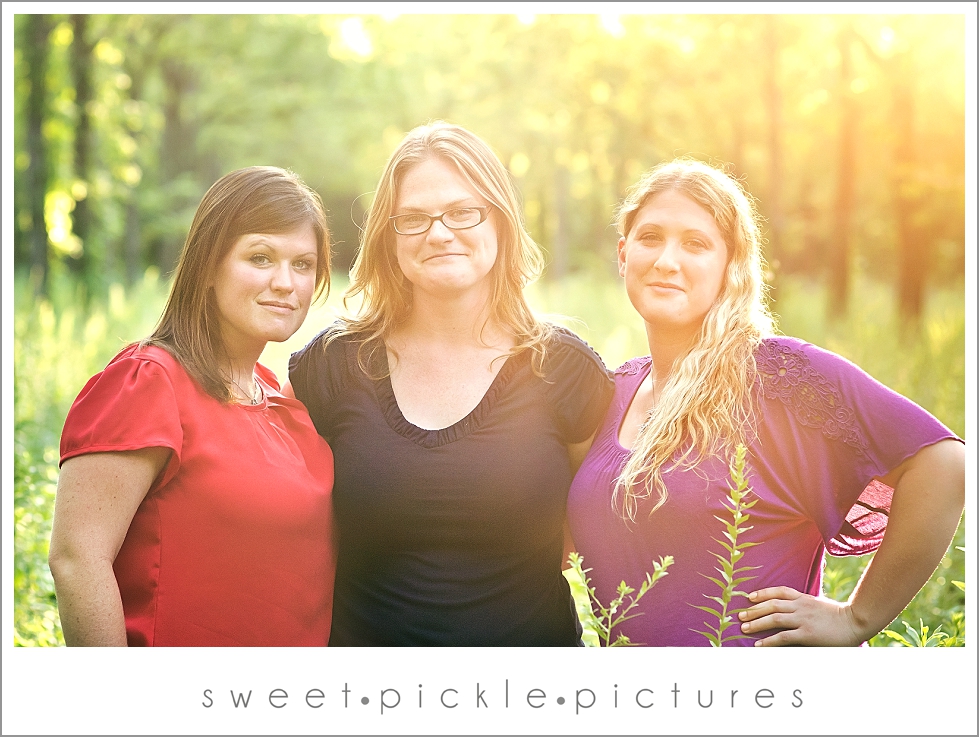 Manhattan KS Photographer
Manhattan KS Family Photographer
Manhattan Kansas Family Portrait Photographer

Leave a Comment
Posted on August 22, 2012
In honor of my own son starting school this year, I am offering a special deal for school-aged kids during the month of September! Let me capture your child's personality and excitement for this new school year during a special portrait mini session just for him or her. No waiting in line, no boring backdrops! You will receive 3 of your favorite images on disk to print as desired as well as 24 professional die-cut wallets (no scissors required!) Sessions are limited to Wednesday and Friday evenings and will book on a first-come-first serve basis. Have more than one school kid? No problem. Ask me about a multiple child discount! AND…if you share this deal with a friend and THEY book one for their child, you both receive a free 11×14 print, so share away!
Read through my flier below for more details

Ready to book? Use the contact tab above to get in touch with me or drop me an email at cristen@sweetpicklepictures.com!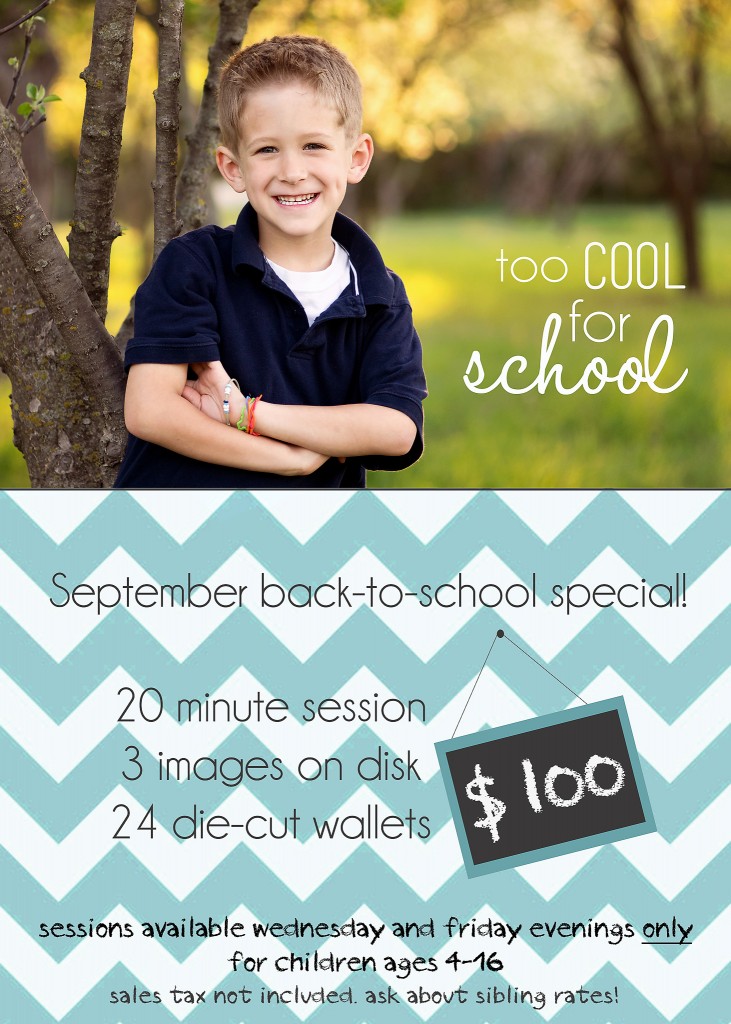 Manhattan KS Photographer
Manhatan KS child photographer
Manhattan Kansas photographer
Leave a Comment
Older Posts »